Title: The Wicked King
Series: The Folk Of The Air #2
Author: Holly Black
Publisher: Little, Brown
Pages: 336
Rating:
The Wicked King, Second book to The Cruel Prince! If you didn't get a chance to read my book review for The Cruel Prince click HERE
SPOILER FREE!
The Wicked King was my top three anticipating books of 2019. Let me just say I believe Holly Black knows what she is doing with this story and she has not let me down and more than likely she won't when she ends this story.
When I started to read the first pages I was having a hard time getting into the story and where we are now in the story. I was getting a little confused with so many characters. The beginning of the book was okay but everything started to pick up for me towards the very end of the story, which is kinda a bummer for me since the first book hooked me the moment I started to read.
Once the action started to flow in I was hooked and couldn't put the book down. I have a lot of feelings for some characters in this book and what are they planning and motives. I was surprised to see some characters backstab Jude and confused in a good way as to why they are doing it to where I need answers.
The ending was everything, just like the first book! It didn't fail me! I love the ending more than anything and it was the best part of the book. I had to flip back pages to read it again, it was that good!
The writing, of course, is wonderful and very detailed for me to feel like I was apart of the world that Holly Black has created. The first book was definitely my favorite so far but the second one is not bad at all. I am looking forward to the final book "Queen Of Nothing" to see what happens with Jude and the other characters in the story and unfortunately, I have to wait another whole year just to find out.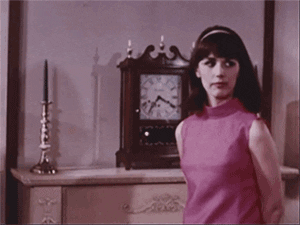 Ready to walk with Jude to the Fey world?