Title: The Sun Is Also A Star
Series: Stand Alone
Author: Nicola Yoon
Publisher: Delacorte Press
Pages: 384
Rating:
SPOILER FREE!
Young love…Who would have thought that I would actually fall in love with this story? I'm not really into romance stories it would have to really get me and I thought this story was pretty cute from the beginning to the very end.
This book has been in my TBR jar and I selected the title surprised to find out that the movie comes out next month so It was meant to be. I knew it was going to be a romance story and I had my fingers crossed it was going to be worth the read and sure enough it was. It's different, unique, and beautiful…a love story I have not read before so it has originality for me to keep reading.
Our story starts out in New York City. We get to meet Natasha, a young girl who is originally born in Jamaica along with her younger brother and parents. Natasha and her family are being deported back to Jamaica, Natasha is doing everything she can for her and her family to be able to stay in America. Natasha is all about facts and what's in front of her type of person.
We also get to meet Daniel, who is a Korean – American whose family is from South Korea. Daniels family have high expectations for him to be a doctor and has a very important interview to get into Yale. Daniel is all about fate and destiny and true love.
I definitely feel like the love tension between the two went really fast but in a really good way. We have two completely different people and one who truly believes in fate and tries to show the other to follow your heart and what it says.
"Hope" is the thing with feathers
You know its a good book when you really can't put the book down and you want to know what's going to happen and I mean I had to know what the fate was between these two young couples and where they were going to end up. So many questions running thru my head… Are they going to end up being together? Are they getting married on the same day they meet? Do Natasha and her family have to go back to Jamaica? The ending gave me goosebumps! I love endings of stories, it's everything for me and it ended perfectly for me.
Get your popcorn and candies! The movie comes out next month and I'm very stoked to have a "Me-Time" to watch this!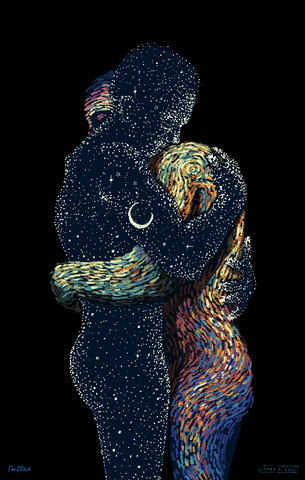 Ready to take on the Universe?