Title: Midnight With The Devil
Series: Stand Alone
Author: Emma Castle
Publisher: Emma Castle, IBPA
Pages: 242
Rating:
THANK YOU NETGALLEY AND THE PUBLISHER FOR THE COPY OF THIS BOOK. ALL THOUGHTS AND OPINIONS ARE MY OWN.
SPOILER FREE!
I'm totally speechless right now! This took me by surprise in so many good ways. I mean holy cow! I'm not a romance type of person, so I typically stay away from the romance novels but this year is all about trying new types of genres for me to see if I would like them. Since October is right around the corner I gave this book a chance thinking it was going to be a dark twisted story.
It's my first Emma Castle book and it's definitely not my last time reading her books that's for sure. She writes dark and edgy romance and I must say that she got me hooked and she is officially my romance author to look out for. I loved it so much that I will be purchasing the physical copy to add to my book collection.
If you think we are dealing with this type of Devil in the book…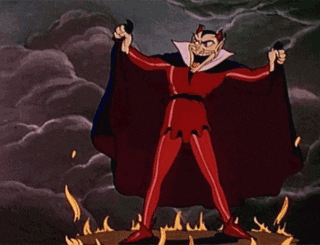 You are wrong, no red cape, no horns, no pitchfork. This is who we are dealing with…
We have an innocent girl name Diana, whose father has colon cancer and is about to pass away. It is out of Diana's control when it comes to life and there's nothing she can do but prepare for the death of her loved one.
Lucien AKA the Devil needs the purest soal to keep the hells gates strong which leads him to Diana.
"What would you give for him to be healed?"
"Anything…"
Are dearest Diana made a deal with the devil, exchange for her father to be alive and healthy, Diana must meet with the Devil every Friday at midnight until dawn for the next three months.
I had no idea where this story was going and how it was going to end. I kept reading and reading and the ending was SPECTACULAR! I was not expecting the ending and took me by surprise and WOW! Emma Castle knows what she is doing. The story was a wonderful read for me.
Very detailed story. I love that we get the background story of the once favored angel and how he became what we know as the Devil. All the characters in the story I fell in love with. The way Emma Castle described each character was perfect and well written. Diana is the main character who wasn't the typical girl to just trust easily but take her time with trust, I mean she is with the Devil now and it wasn't like love me love me type. Diana went with her instinct and what she knew of the Devil before anything grew between them.
I gave it 5/5 because the way the author wrote the story made you not want to put this book down, you wanted more and more to get to the ending to see what the fate was for the characters. This book is everything, my type of romance story. I can not wait for next year for Emma Castle's second standalone A Wilderness Within!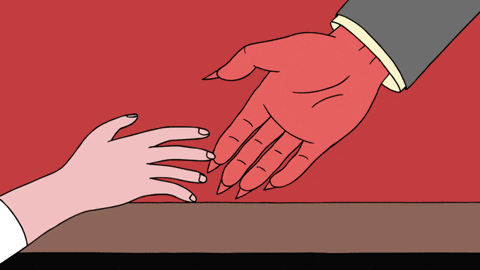 Ready to make a deal?