Hosted By That Artsy Reader Girl
I have not had the opportunity to do something crazy for the love of books however what I have done are just minor things. Perhaps in the future like if Marissa Meyer was visiting my city I would do just anything to go meet her and sign my books even if that means going at the last minute in my pajamas. Here are just a few things I have done for the love of all books.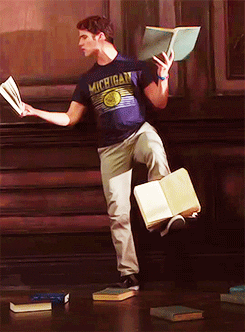 VIVICA A. FOX BOOK SIGNING AT BARNES AND NOBLE
I love Autobiography books second favorite genre in books I also love Kill Bill the movie so once I found out that Vivica was going to be doing a book signing for her new book I was all in. Not only was her book inspiring I knew I had to go but one thing the signing was all the way on the other side of the city ( No big deal really) just means to get up early to make sure I'm ready to go also I don't have my drivers license..yet! So that means my Aunt Nicky was going to take me since my boyfriend is not all about books and this is a must thing to do! To make the story short I was stressed out, leaving the house to forget the book to have to turn around to get it. traffic was insane. My aunt who is not from Las Vegas who moved from Michigan to live out here got us lost and didn't listen to my instructions to get to the book store. Let's just say once I got there I was just not in the best mood but I made it and it was worth all the stress.
STOLE A BOOK
You read that right but don't freak out just yet and let me explain my story! Let me take you back to the 90's when I was just six years old. This was my first time and very last time I have ever stolen anything in my life (Unless it was the last donut in the house) My mother and I went to a store to do some shopping. I was wondering around close to my mom while she was looking at some clothes but I found this little book called "The Art Of The Lion King" I hid the book from my mom and when we left the store and got in the car I was in the back seat looking at the book. My mother looked back and question me and I never heard the end of it where she went right back to the store and made me walk up to the store employee to return the book and apologize for stealing. Never again! I was so embarrassed. Many years later when I was in Michigan I was in a book thrift store and I found the same book which of course this time around I bought the book and still have it today to remind me of this lesson.
I have other things I do for the love of books which is missing out on my favorite show to read or sometimes eat dinner later at night so I can continue to read, read in the bathtub or take my book everywhere with me and when I was working for customer service I was reading my book the whole time while I was supposed to be assisting people on the phone and I was half listening (That's if the book is really really good! That's how I got thru Six Of Crows and Children Of Blood And Bone so fast I didn't care to lose my job) Maybe some of the things are minor however I love books more than anything and would do just about anything to read or get my hands on the book or meet an author of the book.
I'm actually really curious, have any of you book lovers done anything crazy for the love of books?