Well Well Well…You got me! Book Tags are extremely addicting and so creative. Not only do I enjoy doing them but I'm also addicted to reading other book blogs who participate in the Book Tags. I found this awesome Book Tag on The Perks Of Being Noura
Are you ready for this?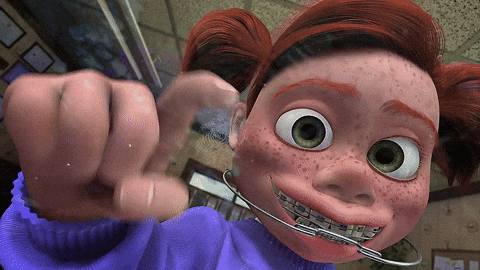 AUTHOR YOU'VE READ THE MOST BOOKS FROM:
Erin Hunter who wrote the Warriors series.
BEST SEQUEL EVER:
Crooked Kingdom by Leigh Bardugo.
My book review on this lovely gem right here
CURRENTLY READING:
Hocus Pocus & The All New sequel by A. W. Jantha and Midnight With The Devil by Emma Castle.

DRINK OF CHOICE WHILE READING:
Hot tea!!! Always will be hot tea. All day every day!
E-READER OR PHYSICAL COPY?
Physical copy always, just to add to my bookshelf. Recently I have been using my Nook a bit more when I go out to places.
FICTIONAL CHARACTER YOU PROBABLY WOULD HAVE DATED IN HIGH SCHOOL:
That's a tough one to think about…I like the bad boys but with some heart so possibly Kaz from Six Of Crows…We would probably skip class to go chill in the city…hahaha
GLAD YOU GAVE THIS BOOK A CHANCE:
My most recent read, Crow Flight by Susan Cunningham.
Catch my review here
HIDDEN GEM BOOK:
I have a highly recommended comic/ book series that no one really hears about and that would be the Fables by Bill Willingham. My absolute favorite read of all time. Just like the show Once Upon A Time (The show got the idea from Fables) Haven't heard of it? Your missing out definitely check them out.
IMPORTANT MOMENT IN YOUR READING LIFE:
Accomplishing my Book Blog, It's a pretty big deal for me considering I always wanted to start one.
JUST FINISHED:
Crow Flight by Susan Cunningham.
KIND OF BOOKS YOU WON'T READ:
I read pretty much anything, I just favorite YA a lot more. But my least favorites are paranormal stories.
LONGEST BOOK YOU READ:
I think that would be Children Of Blood And Bone By Tomi Adeyemi with 523 pages. I'm kinda picky when it comes to books with a lot of pages, the book better be out of this world amazing!
Book Review here
MAJOR BOOK HANGOVER BECAUSE OF:
The Cruel Prince By Holly Black! I need to know more asap!
Book Review here
NUMBER OF BOOKCASES YOU OWN:
I own three at the moment. I hope to have a whole room filled with bookcases!
ONE BOOK YOU HAVE READ MULTIPLE TIMES:
Yet again, Warriors by Erin Hunter! Seriously they are just that amazing.
PREFERRED PLACE TO READ:
On my bed but it depends on what mood I am. If I'm really feeling lazy then it's my bed but if I'm kinda hyped up and chill feeling it will be in my living room relaxing with the porch door open for fresh air.
QUOTE, THAT INSPIRES YOU / GIVES YOU ALL THE FEELS FROM A BOOK YOU'VE READ:
"Everything is funny if you can laugh at it." – Lewis Carroll
READING REGRET:
Hmmm I have none 🙂
SERIES YOU STARTED AND NEED TO FINISH (ALL BOOKS ARE OUT IN SERIES)
That would be the Lunar Chronicles by Marissa Meyer! I have soo soo much to catch up on! Sigh.
THREE OF YOUR ALL TIME FAVORITE BOOKS:
Wicked By Gregory Maguire
Heartless By Marissa Meyer
Ace Of Shades By Amanda Foody
UNAPOLOGETIC FANGIRL FOR:
Funko pops & STAR WARS! DUN DUN DUN!
VERY EXCITED FOR THIS RELEASE MORE THAN ALL THE OTHERS:
The Wicked King By Holly Black!!! Yes, I'm too excited and I'm so counting down the day's everyone!
WORST BOOKISH HABIT:
Buying tons of books when its book haul day and taking a year or so to finally get to read them.
X MARKS THE SPOT: START AT THE TOP LEFT OF YOUR SHELF AND PICK THE 27TH BOOK: 
Turtles All The Way Down By John Green.
YOUR LATEST BOOK PURCHASE:
I have not purchased a book for a couple weeks only to save up for a big book haul shopping on the 25th which is in TWO days!
ZZZ – SNATCHER BOOK ( LAST BOOK THAT KEPT YOU UP WAY LATE)
That would be my current read right now, Midnight With The Devil By Emma Castle.
That's all for this awesome tag! I tag everyone who is interested in this Book Tag. TTFN.
P.S
Happy Fall Everyone. It's officially here!