Howdy bookworms! Today was a wonderful day. Always is when you go on a full book day shopping. Today I went shopping at my local Barnes And Noble store. I usually spend two hours there wandering around looking for books I want to add to my collection. Once a month I go on a book haul and purchase books to add to my book collection. Today I brought home 14 books altogether, not to bad for a September book haul. Curious on what I purchase? Let me show you!
An Absolutely Remarkable Thing By Hank Green.
Every other month I tend to my local Barnes And Noble bookstore for the book club. This month is this lovely gem by Hank Green. I heard nothing but great things about Mr. Green so I am looking forward to this read and for the next book club meeting.
Small Fry By Lisa Brennan – Jobs
My Aunt Nicky told me about this book last month. I'm very excited to read this. We all know who Steve Jobs is ( Just in case you didnt…he is the creator of APPLE) well he had a daughter with his high school sweetheart, his first child and well he wasn't that good to her. This is her story. I just have a feeling this is going to be an epic read.
Warriors Series *The New Prophecy* By Erin Hunter
Of coures, I had to collect more of these lovely gems. They are the reason why I started reading growing up. Unfortunately, they didn't have the other three books in this series at the store. Just means I will have to order them.
Rule By Ellen Goodlett
I saw this and something told me to get it. I don't know what it is but it looks and sounds fantastic. Magic, mystery, blackmail….sounds like a twisted story. The description of the story is what sold me on the book. A king is dying and needs an heir which brings three of his daughters who seem to have dark secrets of their own and someone knows about them and is trying to stop them from ruling. Another typical royal story but I can't help myself when it comes to twisted stories, especially if it is written detailed and is unique.
Two Dark Reigns By Kendare Blake
I have the other two first books and I have yet to start the series. I hear mix things about the books but only you can tell. I'm hoping to get started in the series but as of right now I'm focusing on one book at a time rather than series right now. But I still wanted to add this gem to the collection. It's on my TBR list.
Simon Vs. The Homo Sapiens Agenda By Becky Albertalli
My boyfriend had bought me the second book Leah On The Off Beat first before I got the chance to read the first one. I didn't know it at the time about the first book. I have yet to read both of them which makes them both on my TBR list.
The Gentleman's Guide To Vice And Virtue By Mackenzi Lee
I had to jump on the bandwagon for this one. I hear nothing but great things. Also, I love the front cover because the man looks like Hayden Christensen. Yes, I love that man only because of Star Wars!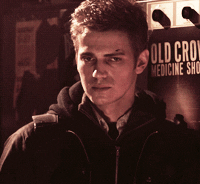 Yes? No? You tell me!
Scythe & Thunder Head By Neal Shusterman
I have been keeping my eyes on these books for some time and today was the day I decided to bring them home. Yet I hear mix things about the series but only I can tell. The story sounds unique and original. The covers are unique and beautiful. Yes, book covers are what leads me to buy books more.
Stalking Jack The Ripper & Hunting Prince Dracula By Kerri Maniscalco
Indeed these bad boys have been on my list for a long time. I had my eyes on them and wish I only got them a lot sooner. Unfortunately, the hardcovers were all gone at the store and paperbacks only. I had to make the choice to either order the hardcovers online or get the first two books in paperbacks and wait for the third one to come out to paperback…well I'm an impulsive buyer and I needed these lovely gems.
Every time I go to Barnes And Noble I always leave with two items for my bookshelves.

I always buy one or two leather cover editions to add to my collection. I absolutely love the books that they feature for the leather editions. Today was Little Women By Louisa May Alcott.
2. 
Flashing Gremlin From Gremlins
The second items are the Funko Pops! A must have when I go shopping at Barnes And Noble to add to the collection.
Big Boy From Bob's Big Boy
I saw this and I just freaked out! I'm originally from Michigan and my family and I always enjoyed eating there. I love this so much and is officially my favorite Funko Pop right now. Gosh seeing this is making me crave a Slim Jim sandwich!
Hope you guys enjoyed this list. Let me know if you read any of these books or let me know what your thoughts are. TTFN.