Happy Monday everyone. A new day another chapter. Been sewing all day and decided to take a break and post another fun tag for today. I found this lovely Book Tag on Book Filled Brain
Let's begin this tag!
YOU HAVE 20,000 BOOKS ON YOUR TBR, HOW IN THE WORLD DO YOU DECIDE WHAT TO READ NEXT?
It depends on my mood. If I'm feeling like I need a fantasy story or a crazy twisted dark story or even just a chilled relax story. It all depends how I'm feeling..sometimes. Other times if the book has been on the TBR list for a long time then I'll start reading it.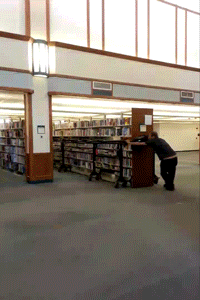 YOU'RE HALFWAY THROUGH A BOOK AND YOU'RE JUST NOT LOVING IT. DO YOU PUT IT DOWN OR ARE YOU COMMITTED? 
I have never DNF a book before. I'm always committed, I mean I have times, where I'm just thinking to myself or out loud too, where I say I'm not going to finish the book but I always do cause I just want to have hopes that at least in the end it could get better?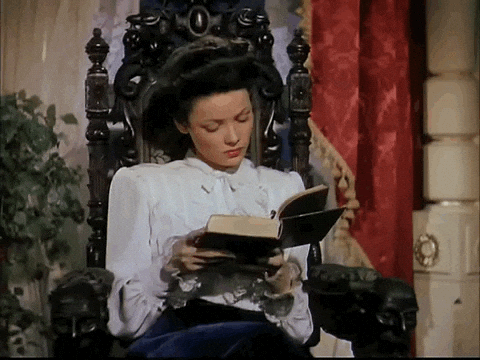 THE END OF THE YEAR IS COMING UP AND YOU ARE BEHIND ON YOUR READING CHALLENGE, DO YOU TRY AND CATCH UP? AND IF SO HOW?
Yes and no. Yes, I want to complete my challenge goal but if I'm behind a whole lot then I don't want to force myself to read more and make myself feel forced to read just for a challenge, takes the fun of reading away for me.
THE COVER OF A SERIES YOU LOVE DO NOT MATCH. HOW DO YOU COPE?
I have no choice but to get over it I guess. But I do believe covers are a huge thing, at least for me.
EVERYONE AND THEIR MOTHER LOVES A BOOK THAT YOU DO NOT. WHO DO YOU BOND WITH OVER YOUR SHARED FEELINGS?
To the Book Community! Right here on my blog. Someone usually agrees with me here.
YOURE READING A BOOK IN PUBLIC AND YOU START CRYING, HOW DO YOU DEAL?
I don't read in public! There is a huge reason for it. I can not stand people even more so when I read. There is always someone around that is either on their phones talking around me, someone chewing with their mouths open, kids yelling or crying, or someone staring at me like I'm crazy for holding a book in my hand rather than looking down at my cell phone. The only place I read that is public is my favorite reading cafe but that is it. Nowhere else. Unless I'm on a plane or at the DMV. Also, I will hold back the tears if it was to happen. No one wants to see me cry, I don't want to see myself cry or anyone cry for that matter.
THE SEQUEL TO A BOOK YOU LOVE JUST CAME OUT BUT YOUVE FORGOTTEN A LOT OF WHAT HAPPENS. ARE YOU GOING TO REREAD IT?
Nope. I'm going to look back at my book reviews here on my blog to freshen up my memory. Plus if I'm reading the sequel that means I like the first book which means I won't forget what happens.
YOU DONT WANT ANYONE BORROWING YOUR BOOKS, HOW DO YOU POLITELY SAY NO WHEN SOMEONE ASK?
My bestie is the only one that comes over and when she does ask, I say no! Just no or NO WAY! She's messy and forgets everything and loses everything. It's okay though because she is my best friend and she knows this, I still love her but my books are my everything.
My bestie to the left who is the computer geek & Me as the book geek. Also, she designed some of my labels for my Bookish Candles!
YOU HAVE PICKED UP AND PUT DOWN 5 BOOKS IN THE LAST MONTH. HOW DO YOU GET OVER THIS READING SLUMP?
I do it by trying to pick up another amazing read to get myself going, If I stay in this slump mode then I'll never read again.
THERE ARE SO MANY BOOKS COMING OUT THAT YOU ARE DYING TO READ, HOW MANY DO YOU END UP BUYING?
Once a month towards the end of the last week I go on a huge book haul at my local Barnes And Noble (Going tomorrow!) I tend to get anything between 10-20 books. Serious problem? I know my boyfriend tells me all the time.
AFTER YOU PURCHASE ALL THE BOOKS YOU ARE DYING TO READ, HOW LONG DO THEY SIT ON YOUR SHELVES BEFORE YOU GET TO THEM?
Around 6 months to a year, I would say. Depending on what book I purchased. So for example when Wicked King by Holly Black comes out next year I'm automatically going to start reading, no waiting. For others like the Red Queen series by Victoria Aveyard they are still on my TBR list and it's been a few months since I purchased the series.
Well, that is all for now. Hope you enjoy my answers and if you wanna chat you know what to do. At the meantime, I'm gonna get back to sewing for a bit before I get into my current read. TTFN.