Howdy Bookworms! I'm a little bummed out today, I unfortunately have a cold and was supposed to hang out at my favorite reading cafe with my mother but she is also sick. Also my boyfriend was sick over the weekend and I was trying to avoid him like he was the devil trying to make a deal with me but I still ended up feeling gross. Damn him!
Today I thought I can give you guys a little insight into my reading world right in my room were I have all my lovely gems stacked up on my Billy Bookcases from Ikea. Before I show you the goods I would like to explain that this year or as of right now I had to re collect books. When me and my boyfriend were driving across the United States are house was robbed, and if you have ever experience this my condolences. Its not the best feeling in the world when you work hard every day to have everything taken from you. I cherish two things in this world that are items and that's my children books given or passed down to me and my Nanna's sewing machine. Luckily at the time my sewing machine was not at the house but my favorite books and classic books were gone unfortunately.
With that being said my shelf's are not fully full…its a working progress and I will be there one day again.
So sit back and enjoy the tour.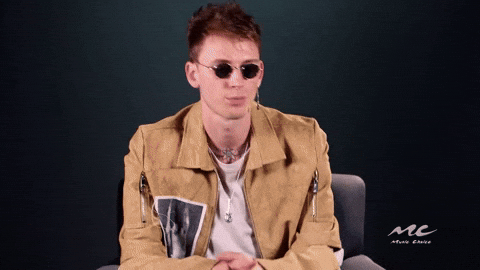 Now if you look straight ahead you will see three Billy Book Shelf's from Ikea. Two of them from the outside are the same and the one in the middle is a skinny shelf. Let me give you a tip here, lets call it Book Shelf's 101…If you do plan on going to Ikea to purchase these rad shelf's have them build it for you…pay that extra amount because I did not do it and I must be one of the most impatient person ever! I get frustrated if I cant figure it out or if it does not go my way when it comes to building things. Lego's, KNex any of that stuff forget about it.
What had happen was….I originally had another book shelf so there was supposed to be four all together and well I destroyed one. I didn't mean to it's just not my cup of tea when it comes to putting things together.  My boyfriend was working and also working on his own projects that he couldn't help me, at least not at that moment and since I was excited I took it to myself to build the shelf's. I didn't know it at the time but if you do build it yourself and something happens you can return it to get another in its place. I however did not do that and basically said forget it. But I ended up getting a sewing desk next to the shelf's to replace that missing shelf. So at the end it worked out and I totally made sure the Ikea people build the desk this time around.
Moving on guys…
In a Galaxy far far away there was this amazing Star Wars book shelf. If you are a Star Wars fan you are automatically my BFF.  Enough Said.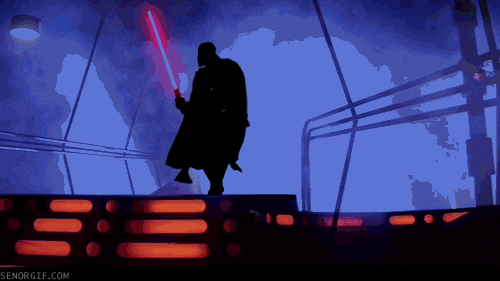 The books that started it all for me. The Warriors series by Erin Hunter. Thanks to these amazing books I started to get into real serious reading. I had the original copies when they first came out and now I need to re collect the series. Has anyone else heard of these lovely gems? My all time favorite book/series growing up.
At the bottom of the shelf I have my Fairyloot boxes that I hold onto. In between are the Wicked series and the two amazing autobiography's from Holly Madison and vivica A. Fox. Last book The Abduction I purchased for only 25 cents at my local library across the street from my home, they have a used book shop in there…amazing!
Starting at the bottom of the shelf in the middle would be some awesome gems like the Villains series by Serena Valentino. Some bookish candles that I created that you can find at my Etsy shop here. Let's not forget Snow White Funko pop!
Some more Funko pop characters. My favorite is Starfire! Some bookish candles I received in my Fairyloot boxes this year. Have some pretty awesome series that are on my TBR list. Which I hear nothing but good things about for all of them.
More and more Funko pops! And more amazing gems in the back.
My olgy books that I have collected over the years as a kid. Luckily for me these were left behind and one of the best books in my collection I had that I cherish the most. Absolutely love these books.
At the right of the shelf's starting from the bottom here are some of my Owlcrate book boxes I hold onto. In between are some lovely gems, actually looking at this picture while I type I realized I should put the Owlcrate books in between the boxes and the same with the Fairyloot…hmmm might just do that after this post.
A shelf with some amazing books. See any you have read?
Some books that were given to me. The book Anything Can Happen By George Papashvily was published in the 40's is the oldest book I own and recently purchased it at a vintage shop here in Vegas.
Last but defiantly not least are my awesome Fables comic books. For those of you who know the show Once Upon A Time, Fables is just like the show (They got the idea from Fables actually) its fairy tale cross over but for adults. To the right is my Showgirls Of Las Vegas which is signed by Nancy Williams before she passed away and she was a showgirl in the 40's.
Well that is all for the Book Shelf 2018 tour. Thank you for stopping by and taking a look. I look forward in the next couple years looking back at this post and seeing the growth of my book shelf's. TTFN.