Hey Bookworms! I'm just gonna get right to it since I'm so excited to share this with you. Since I joined the book blog community all these wonderful Book Tags are just so addicting and fun and well I wanted to create one as well. I have so many ideas for some and the first one I wanted to do was something I really loved with some magic into it and there's nothing more magical then Peter Pan. My all time favorite story growing up. I did look some Peter Pan Book Tags and found one on Alessia's Shit List  BookTube Channel.
I did my own twist to it and created the Take Me To Neverland Book Tag and added some Fairy Dust to it to make it magical. I don't know if there is a Neverland Book Tag and if there is one please let me know. Thank You.
THE RULES
Thank Blogger(s) who tagged you and link back to their blog.
Bookworm Scouts Honor to answer the questions the truth and nothing but the truth.
Tag up to 5-10 bloggers.
List the rules and display the Take Me To Neverland logo on your post.
Ready to fly?
PETER PAN – YOUR FAVORITE AUTHOR IS KNOCKING AT YOUR DOOR, WHAT DO YOU DO?
Take a double look into my apartment and make sure everything is organize, very first thing I do before I allow my favorite author walk thru the door, Which would be Marissa Meyer. Second thing I do is grab all my books that she wrote to sign them at my dinner table. Third is to bring her to my book shelf's and fan girl over the books I own, plus have a tea party.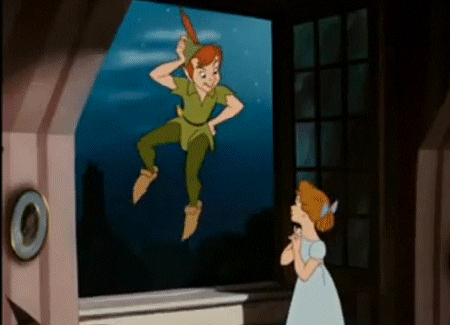 TINKER BELL – WHAT'S YOUR FAVORITE FANTASY BOOK?
The Cruel Prince By Holly Black! I do believe in Fairies!!!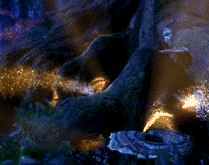 WENDY DARLING – WHAT IS YOUR GO TO PLACE TO READ THAT IS NOT IN YOUR HOME?
My new favorite spot would be this place called Gabi Cafe here in Las Vegas. I will also be going this Wednesday so I'll be posting about my go to place on my blog featuring this lovely reading spot.
JOHN DARLING – WHAT IS YOUR NEXT READ?
I think it's going to be Caraval By Stephanie Garber. I hear wonderful things about this gem.
MICHAEL DARLING – DO YOU READ OUT LOUD TO YOUR SIBLINGS/CHILDREN? 
Nooo I don't. Well if i did have kids I would every night. I do have younger siblings, One is a 11 year old brother and a almost 4 year old sister that don't live with me so therefor I can not read to me.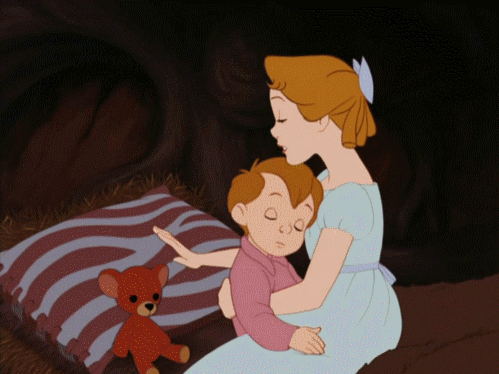 NANA-  DO YOU HAVE A SPIRIT ANIMAL?
Yes I do! It's a Red Fox.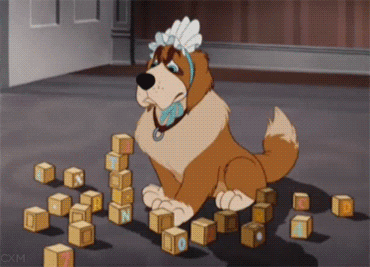 CAPTAIN HOOK –  WHO'S YOUR FAVORITE FICTIONAL VILLAIN?
I have a lot of favorite villains but I think my main one would have to be The Evil Queen From Snow White. I love retelling's of her story and everything about her is just so evil.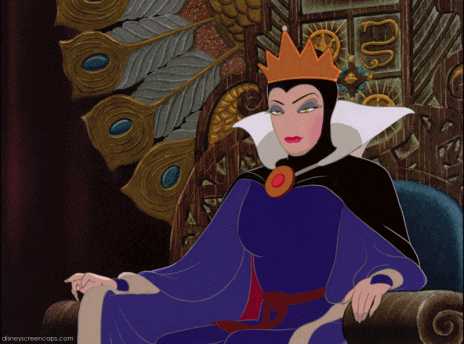 SMEE – WHAT'S YOUR FAVORITE PIRATE BOOK?
I haven't read to many pirate books but I do have some on my TBR list such as The Pirate King's Daughter By Tricia Levenseller.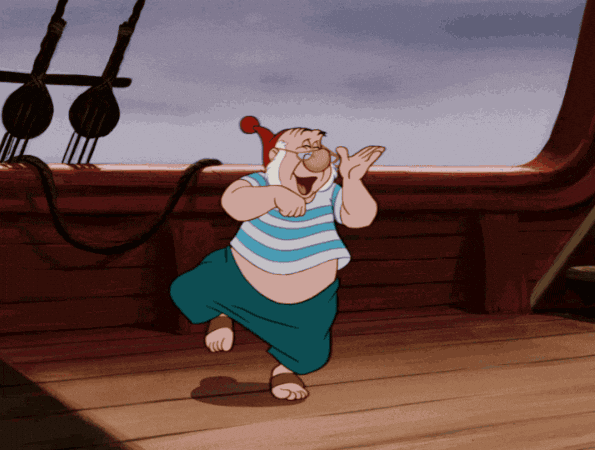 TICK TOCK THE CROCODILE –  WHAT DO YOU LIKE TO SNACK ON WHILE YOU READ?
Donuts! Yes only donuts. Maybe Pop Tarts but that is rare occasion.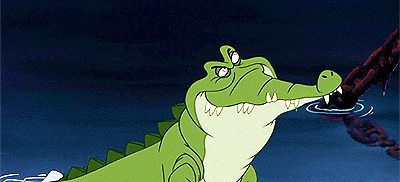 LOST BOYS –  WHAT BOOK DID YOU HAVE TO GO BACK A FEW PAGES TO UNDERSTAND WHAT WAS FULLY GOING ON IN THE STORY?
Children Of Blood And Bone By Tomi Adeyemi. I only had to flip back pages from the beginning just to make sure I was understanding the book a bit better.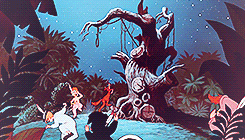 TIGER LILY –  WHO'S YOUR FAVORITE FICTIONAL FEMALE IN A BOOK?
Right now for this year I now have two favorites my first one would be Enne Salta from Ace Of Shades By Amanda Foody seeing the characters growth from the beginning to finding out who she truly is was a amazing character growth for me. Jude from The Cruel Prince By Holly Black just because she is all human and kicking butt!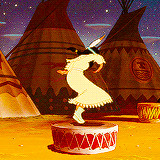 MERMAID LAGOON – WHO'S YOUR FICTIONAL CHARACTER FROM A BOOK THAT YOU JUST WANT TO DROWN?
Right now Prince Cardan from The Cruel Prince By Holly Black. He has to many secrets and it seems like he might give Jude a very hard time in the next book, Which he already was in the first book. I need The Wicked King to come out asap please.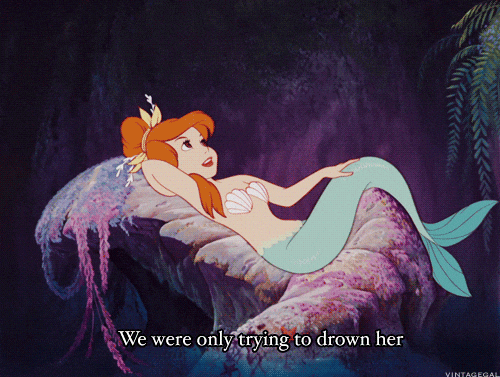 FAIRY DUST –  WHAT'S YOUR ALL TIME FAVORITE BOOK?
Warriors By Erin Hunter, The series that got me into reading more and finding really amazing stories.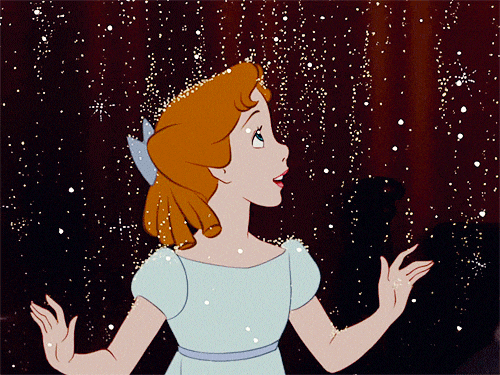 I CAN FLY –  IF YOU COULD FLY WHERE ARE YOU GOING?
I'm going to Mexico! My favorite place. I can picture it right now…me on the beach with my book in one hand and a margarita in the other. Oh how I wish I was there right now.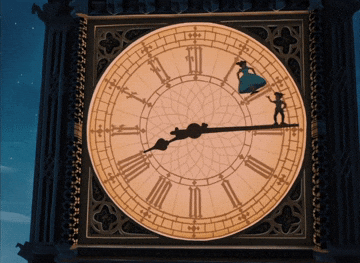 SECOND STAR TO THE RIGHT AND STRAIGHT ON TIL MORNING – ADVENTUROUS BOOK YOU LOVE THAT YOU GOT LOST IN? 
There are so many good ones but yet again The Cruel Prince By Holly Black. The world building and the mystical creatures…I bet you guys are getting sick of me saying The Cruel Prince but I mean come on..it truly is amazing read!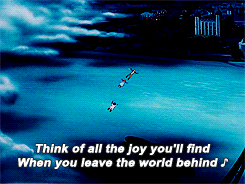 NEVERLAND –  WHAT FICTIONAL PLACE WOULD YOU GO ON VACATION?
Neverland of course. Peter Pan, Lost Boys, Pirates, Mermaids, Indians, and lets not forget the Fairies! I would never come back, once I'm there I'm THERE! See Yah!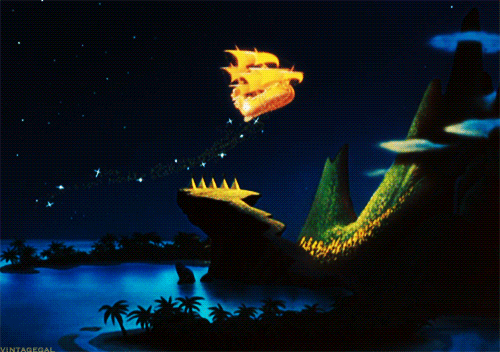 MY TAGS
Sci-Fi Fantasy Lit Chick * Nomadic Worlds * The Artsy Reader * Princess Of Pages  * Odd And Bookish * Kelly's Book Blog  * Kathy @ Books & Munches  * Flowers In The Brain  * Much Ado About Literature 
Don't see your tag up there? No worries everyone is tagged! Just make sure to tag me so I can see your answers. TTFN!