Good Morning From Vegas. Woke up to this lovely tag from Books & Munches! 
Thank you so much for tagging me. Bookworm Scouts honor to answer your questions with the truth and nothing but the truth.
THE RULES
Thank Blogger(s) who nominated you for the award and link back to their blog.
Answer the 11 questions the blogger asked you.
Nominate 11 new blogs to receive the award and write them 11 new questions.
List the rules and display the Sunshine Blogger Award logo in your post and/or on your blog.
THE QUESTIONS  
IF YOU COULD BECOME ANY FICTIONAL CHARACTER, WHICH ONE WOULD YOU PICK?
I would be Starfire from the Teen Titans. YES I said it because I always loved her in the DC Comics and the old Teen Titans show. Not only does she kick butt but her personality is just so awesome that she could be my BFF.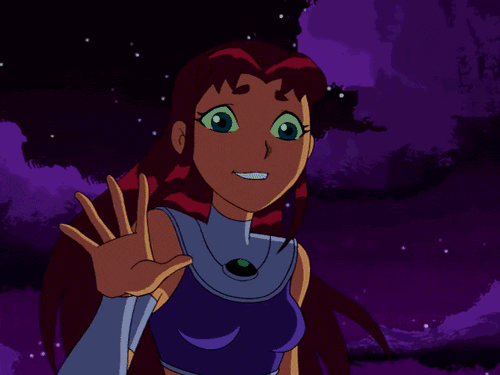 2. WHAT SEASON DO YOU LIKE BEST? WHY?
FALL! Hands down. Why?
I live in a desert, once fall hits here it's not to cold or to hot outside which makes perfect weather for me to sit outside on my porch to read a book.
PUMPKIN SPICE EVERYTHING! Pumpkin spice tea, pumpkin spice donuts, pumpkin spice pop tarts, and pumpkin spice candles! OH YES!
Carving pumpkins!
Oh and my birthday is in fall, November 13th.
3.  WHAT'S, ACCORDING TO YOU, A PERFECT HALLOWEEN / OCTOBER READ?
My current read right now, Hocus Pocus & The All New Sequel By A. W. Jantha
4. WHO / WHAT INSPIRED YOU TO START BLOGGING? 
What inspired me to start my book blog was to meet other bookworms out there in this big old world. My best friends, my boyfriend, and even my family are not readers. I have no one to discuss and fan girl over books. Books are my life and I want to share that passion with others who share the same. I mean I do have a lot to say when it comes to books and I need to let it all out one way or another and I guess that's blogging.
5. HOW MANY BOOKS DO YOU OWN THAT YOU HAVEN'T READ YET?
One moment please…49! All of them are on my TBR list 🙂
6. WHAT DOES YOUR PERFECT SELF- CARE DAY / NIGHT / WEEKEND LOOK LIKE?
I do have a lot of self-care days. During the day it's sipping on some hot tea and taking Pop's for his daily walk. Sewing, and lots of it. The rest of the day it's more hot tea and reading! Little time spending with my boyfriend. Been with him for 10 years so I like to hang out in the bedroom where I have all my books while he is in the living room playing his games (The more the years go on we do are own thing but in the same house hold) HA! I don't know why that puts a smile on my face but it did because playing online games like COD (Call Of DUTY) was always in my daily plan. NOT ANY MORE. But the perfect self care for me is just being me and doing what I love everyday and truth is that took me awhile to do. Make yourself happy and focus on your true hobbies that you are thrilled to do because if you don't your mind will go nuts one way or another?! I hope I answered this correctly.
7. WHAT'S YOUR FAVORITE BOOK COVER EVER?
This bad boy right here! Willa Of The Wood By Robert Beatty. This cover just speaks nature to me. The green and blue just UGH so stunning.
8. ARE THERE WORDS / TERMS THAT IMMEDIATELY TURN YOU OFF A BOOK? WHICH ONES? WHY?
Hmm very good question. No there is not. At least not right now.
9. IS THERE A GENRE YOU RARELY READ BUT DO LOVE READING?
Autobiography books. I do enjoy reading stories from others and what they experience. I remember when I read Marilyn Manson's autobiography in freshmen year in high school…one and only one thing came to mind..TMI…and wow rock and roll man! Two things I guess.
10. MUNCHES! WHAT NATIONAL / LOCAL DISH ARE YOU MOST PROUD OF?
CALAMARI! Yes I love Calamari, I always look forward to a plate of this deliciousness.
11. WHAT IS YOUR FAVORITE BOOKISH ITEM?
Bookish candles. So so many creative ones and they smell fantastic which is a plus. I like to put the bookish candles on my shelf by the book that the candle belongs to. Anyone else do that?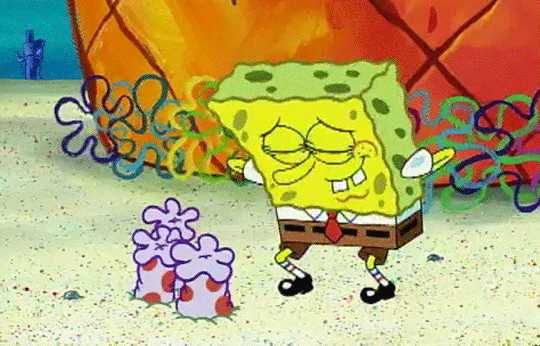 THE TAGS
Since I'm new to the book blog community I don't have a 11 bloggers to tag. No biggie, I will tag as many as I can.
Lyn @Nomadic Worlds  * Much Ado About Literature * Flowers In The Brain * Noura @The Perks Of Being Noura 
MY QUESTIONS
Hardcovers, Paperbacks, or Nooks?
What is the last book you read?
What fictional character you would like to interview and what would the question(s) be?
What is your favorite read so far in 2018?
Hot Tea? Coffee? Lemonade? What do you sip on when you read?
Have you ever read in a strange or out of the ordinary place before?
What popular book that is out and you have not read it yet?
What is the most books you ever got in one day on a book haul?
Where is your favorite place to go read that is not in your home?
Any books you are excited coming out next year 2019?
How many hours do you read a day?