This is my first ever Book Tag. I must say that book tags look very fun and a great way for everyone to get to know who's behind the blog. I will be participating in Book Tags and look forward to all these fun questions! I found this Book Tag on Thriceread.com
So here it goes, my first Book Tag, if I haven't said it already.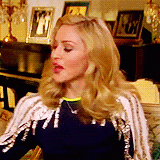 RECENTLY WATCH – THE LAST BOOK YOU FINISHED READING
Just finished The Cruel Prince by Holly Black today. It was on my TBR list for a very long time this year and finally got to it this month, I should of read it a lot sooner. So much darkness and magic all at once.
TOP PICKS – A BOOK RECOMMENDED TO YOU BASED OFF ANOTHER BOOK YOU READ
When I was reading the Wicked series by Gregory Maguire my friend told me about the Lunar Chronicles by Marissa Meyer. I have yet to read the series, but I do own the first book.
RECENTLY ADDED – THE BOOK YOU MOST RECENTLY BOUGHT
I don't know if this counts but my boyfriend just bought me Leah On The Off Beat By Becky Albertalli.
POPULAR ON NETFLIX – ONE BOOK YOU'VE READ AND ONE BOOK YOU HAVEN'T READ THAT EVERYONE TALKS ABOUT 
I read Children Of Blood And Bone by Tomi Adeyemi. Just sitting here waiting for book two to come out!
I have not read Caraval by Stephanie Garber. The book is on my TBR list and has been for awhile now along with the second book Legendary. I hear good things about it but we are all different when it comes to reading and what we like at the end of the day. But for real I really need to get on that hmmm possible next read?
COMEDIES – NAME A FUNNY BOOK
One book that comes to mind that I recently read not to long ago would be Clock Dance by Anne Tyler. One of the characters that is a nine year old name Cheryl and her dog name Airplane just made me laugh thru out the book. She was a character, but usually all kids are.
DRAMAS – NAME A CHARACTER WHO IS A DRAMA KING/QUEEN
Hmmm at the moment I can't think of any. I'm stumped.
CARTOONS – NAME A BOOK WITH CARTOONS ON THE COVER
The only thing I have that have cartoons on the covers are my Fables comics. I guess you can decide if that counts.
WATCH AGAIN – A BOOK OR SERIES YOU REALLY WANT TO REREAD
The series that I want to reread which is what got me to really get into reading are the Warriors by Erin Hunter. Gosh what a wonderful series to read when I was growing up. I seriously could not put these books down.
DOCUMENTARIES – A NON- FICTION YOU'D RECOMMEND TO EVERYONE
Every day I'm Hustling by Vivica A. Fox. I had the privileged to meet her this year and got my book signed by her. Very inspiring and very little gossip 😉
ACTION/ADVENTURE – NAME AN ACTION PACKED BOOK OR SERIES
Six Of Crows and the second book Crooked Kingdom by Leigh Bardugo. A lot of action and a lot of kick ass characters.
NEW RELEASES – A NEW RELEASE YOU ARE EXCITED ABOUT
Considering I finished The Cruel Prince today I'm really looking forward to The Wicked King by Holly Black next year to be released, January can not get here any faster!
Let me know what you guys think. I would tag some book bloggers but since I'm new everyone is tagged. TTFN.