I guess this should of been my very first Book Tag. But that's okay better late then never. Before I jump into these lovely questions I found this Book Tag on Much Ado About Literature
Lets Begin..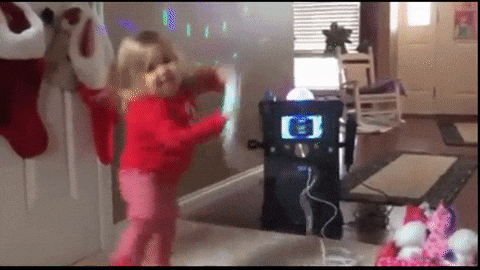 WHY DID YOU START THIS BLOG?
To keep tract of all my book reviews in one place where I can call home. Seriously, to make new friends that have the same interest as me. Where I'm from people are shock when they learn that I read books and I will never understand why they think I'm not a bookworm. My best friend and boyfriend and everyone else around me do not read so therefore I have no one to discuss books with. I have a home here on my blog where I can express exactly how I feel towards the things I love, which is books and share the same passion with other bookworms.
WHAT ARE SOME FUN AND UNIQUE THINGS YOU CAN BRING TO BOOK BLOGGING?
Honesty, Personality, Just being me. But I'm sure you heard these one to many times. But there is no one out there like me and there's no one out there like you. One fun thing I would like to do is create my own Book Tags, maybe? I don't know yet, If I have the time I just might do it because I do have something in mind 😉
WHAT ARE YOU MOST EXCITED FOR ABOUT THIS NEW BLOG?
MEETING WONDERFUL BOOKWORMS AROUND THE WORLD! Considering I might be the only Bookworm living in Las Vegas that doesn't drink or hang out at the strip and rather stay home and drink some hot tea and read a book. Golly! How old am I?
WHY DO YOU LOVE READING?
To get away from my life! I'm just kidding my life is amazing. We live in a world with no magic and no mystical creatures, no dark twisted crimes or truths (For some of us anyways) I enjoy reading for the fantasy vibes, you know what I'm saying?! Yes to escape this boring mortal world to enter a world that might not really exist but for those hours I'm reading they exist and that means for me for that moment I'm in a whole new world with new characters and new adventures that I get to experience.
WHAT BOOK OR SERIES GOT YOU INTO READING? 
I'm glad you asked. Warriors by Erin Hunter. I will always and forever be proud to have read these lovely,amazing books growing up. When I was younger I was obsessed reading different Encyclopedia books and my two favorite books was the Google Encyclopedia and the Cat Encyclopedia.
Holy Cow! Total book geek. Since I loved cats and one time in my life I wanted to be some animal behavior expert that sits around under a tree taking notes and pictures of Tigers, Lions, and Leopards. While I was in that little zone as a kid I found the Warriors series at Barnes And Noble and because there was a cat on the cover I had to have it and YES! My reading has developed into more stories then facts but that's the beauty of reading, at least for me.
WHAT QUESTIONS WOULD YOU ASK YOUR FAVORITE AUTHORS? 
I get star struck. I freeze up and my smile is so wide but nothing is coming out of my mouth. I will NEVER get the chance to ask any questions in person, I will be standing there with the book in my hand hoping they will do the talking for me. Jeeze, how embarrassing right! I'm sure I'm not the only one. AKWARD!
WHAT CHALLENGES DO YOU THINK STARTING A BLOG WILL BE THE HARDEST TO OVERCOME?
I don't know any challenges that I can think of. I have all the time to be blogging so time wont be a challenge. I'm on here to meet new bookworms like myself so engaging with others or keeping up with post wont be a challenge. The only thing I can think of that is kind of a  minor challenge would have to be my spelling and grammar on here. I mean this is a book blog and I read a lot but I'm still not the best in the world when it comes to spelling. I get really excited to post a new blog so I type fast so I can make sure I get everything on my mind down without forgetting anything and I just might skip a word or a letter somewhere and if I do just give me that shout!
WHEN DID YOU START READING? 
I really don't know. But what I do know it was at a very young age that I can read for myself. Something I would have to ask my Ma she knows the exact age!
WHERE DO YOU READ?
Under a cactus…
Seriously…
I have only three spots I read and a cactus is not one of them.  If I have the time in the morning to read its on my couch with my legs kicked up (Movie theater style couches) which is in my living room.
Yes I took this picture when I was writing this post.
Who is that on the couch?
That's Pops! He's my crazy pooch who naps thru out the day.
Now my second and most favorite spot to read would be my BED! I'm pretty sure 99% of us bookworms do most of our readings on are cozy beds.
Did I make the bed before I took this picture? You bet your buns I did!
Last but not least would be my porch. So how it works considering I live in a desert and it gets to be over 100 degrees here in the summer you will NOT see me outside reading a book. Once fall is here like pretty much now I start to sit outside my porch once the sun sets and cools down at night to read for a couple hours out there. Sorry no picture since I am working on my porch to get it ready for full reading this season.
WHAT KIND OF BOOKS DO YOU LIKE TO READ?
I love all books. But at the end of the day it will always be YA. Fantasy, action, and of course a complicated love story with some danger thrown into the story. I need some mystical creature sometimes too and don't forget a crazy villain too, we always need one of those!
Well folks that is all from this Book Tag today. If you had finished this then you know a little more about me,  I love to hear what you think so drop some comments down below! TTFN.